A few video clips to illustrate the genius of Roger Federer. These videos were taken during Wimbledon 2004 with cutting-edge 1000 frames/sec super slow-motion camera.
[courtesy of the british govt funding and shown on BBC.]
Federer's "Screaming" Forehand [.mpg 12.7MB
Download
]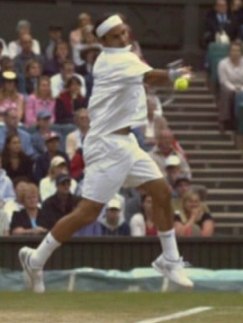 Yet another shot of the lethal Forehand. [.avi 8.1MB
Download
]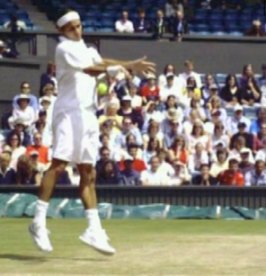 Ever improving one-handed backhand. [.avi 8.4MB
Download
]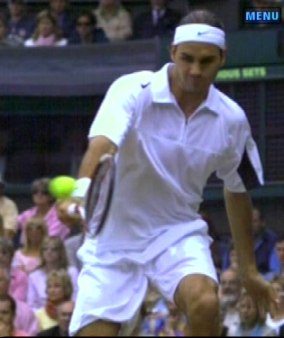 Entire credit to JustMeUK [aka AndyC] for the clips. His website.

If the video wont play in windows media player due to missing codecs, I suggest you to install the open-source codec finder: fffshow (it is totally free). Just install it and play the .avi file. I have ffdshow installed too. Let me know if you get any problems.

Do see the two video files of the Federer's Forehand [
front
,
rear
] in .mov format.
(thanks peace)
Also check out the
Wikipedia entry for Roger Federer
.